4XB binocular inverted metallographic microscope is used to identify and analyze the structure of various metals and alloys. It is suitable for the microscopic observation of metallographic structure and surface morphology.
Observation system
The support area of the instrument base is large, and the curved arm is firm, so that the center of gravity of the instrument is low and stable and reliable. Since the eyepiece and the support surface are inclined at 45°, the observation is comfortable.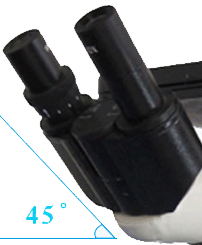 Mechanical stage
Mechanically moving stage with built-in rotatable circular stage plate. There are two types of trays, with inner hole φ10mm and φ20mm.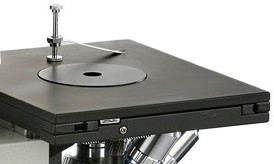 Lighting system
Adopt Kohler lighting system, with variable light bar, 6V20W halogen lamp lighting, adjustable brightness. AC 220V (50Hz).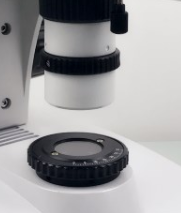 Configuration

Model

Item

Specification

4XB

Optical system

Infinity Optical System

·

observation tube

Binocular tube, 45° inclined.

·

eyepiece

Flat field eyepiece WF10X(Φ18mm)

·

Flat field eyepiece WF12.5X(Φ15mm)

·

Flat field eyepiece WF10X(Φ18mm) with cross differentiation ruler

O

objective lens

Achromatic Objective 10X/0.25/WD7.31mm

·

Semi-plan achromatic objective 40X/0.65/WD0.66mm

·

Achromatic objective 100X/1.25/WD0.37mm (oil)

·

converter

Four-hole converter

·

Focusing mechanism

Adjustment range: 25mm, scale grid value: 0.002mm

·

Stage

Double-layer mechanical mobile type (size: 180mmX200mm, moving range: 50mmX70mm)

·

Lighting system

6V 20W halogen lamp, brightness adjustable

·

color filter

Yellow filter, Green filter, Blue filter

·

software package

Metallographic analysis software (version 2016, version 2018)

O

Camera

Metallographic digital camera device (5 million, 6.3 million, 12 million, 16 million, etc.)

0.5X camera adapter

Micrometer

High-precision micrometer (grid value 0.01mm)
Note:"·"standard;" O"optional
---
---
Write your message here and send it to us