4XC-W computer metallographic microscope overview
4XC-W computer metallurgical microscope is a trinocular inverted metallurgical microscope, equipped with an excellent long focal length plan achromatic objective lens and a large field of view plan eyepiece. The product is compact in structure, convenient and comfortable to operate. It is suitable for microscopic observation of metallographic structure and surface morphology, and is an ideal instrument for metallology, mineralogy, and precision engineering research.
Observation system
Hinged observation tube: binocular observation tube, adjustable single vision, 30° tilt of the lens tube, comfortable and beautiful. Trinocular viewing tube, which can be connected to a camera device. Eyepiece: WF10X large field plan eyepiece, with a field of view range of φ18mm, providing a wide and flat observation space.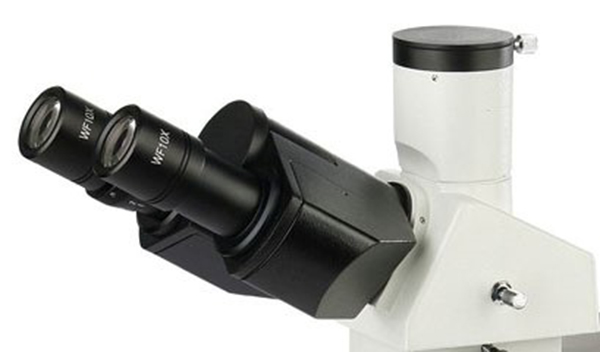 Mechanical stage
The mechanical moving stage has a built-in rotatable circular stage plate, and the circular stage plate is rotated at the moment of polarized light observation to meet the requirements of polarized light microscopy.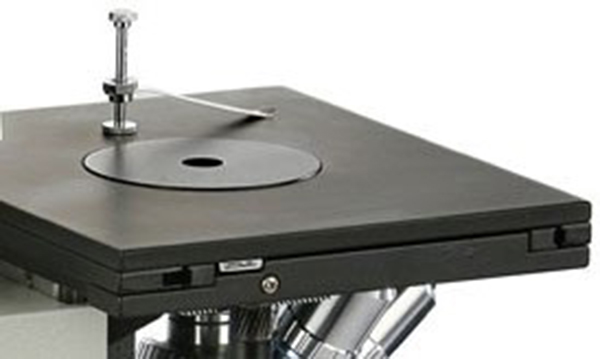 Lighting system
Using the Kola illumination method, the aperture diaphragm and the field diaphragm can be adjusted by dials, and the adjustment is smooth and comfortable. The optional polarizer can adjust the polarization angle by 90° to observe microscopic images under different polarization states.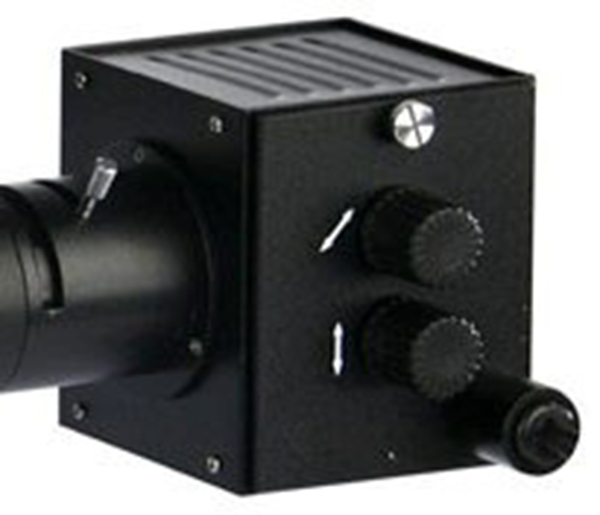 Specification

Model

Item

Details

4XC-W

Optical system

Finite aberration correction optical system

·

observation tube

Hinged binocular tube, 30° tilt; trinocular tube, adjustable interpupillary distance and diopter.

·

Eyepiece

(large field of view)

WF10X(Φ18mm)

·

WF16X(Φ11mm)

O

WF10X(Φ18mm) With cross division ruler

O

Standard objective lens(Long Throw Plan Achromatic Objectives)

PL L 10X/0.25  WD8.90mm

·

PL L 20X/0.40  WD3.75mm

·

PL L 40X/0.65  WD2.69mm

·

SP 100X/0.90  WD0.44mm

·

Optional objective lens(Long Throw Plan Achromatic Objectives)

PL L50X/0.70  WD2.02mm

O

PL L 60X/0.75  WD1.34mm

O

PL L 80X/0.80  WD0.96mm

O

PL L 100X/0.85  WD0.4mm

O

converter

Ball Inner Positioning Four-Hole Converter

·

Ball Inner Positioning Five-Hole Converter

O

Focusing mechanism

Coaxial focus adjustment by coarse and fine movement, fine adjustment value: 0.002mm; stroke (from the focus of the stage surface): 30mm. Coarse movement and tension adjustable, with locking and limit device

·

Stage

Double-layer mechanical mobile type (size: 180mmX150mm, moving range: 15mmX15mm)

·

Lighting system

6V 20W Halogen light, adjustable brightness

·

Polarizing accessories

Analyzer group, polarizer group

O

Color filter

Yellow filter, Green filter, Blue filter

·

Metallographic Analysis System

JX2016Metallographic analysis software, 3 million camera device, 0.5X adapter lens interface, micrometer

·

PC

HP business computer

O
Note: "·" is standard configuration; "O" is optional
JX2016 metallographic image analysis software overview
The "professional quantitative metallographic image analysis computer operating system" configured by the metallographic image analysis system processes and real-time comparison, detection, rating, analysis, statistics and output graphic reports of the collected sample maps. The software integrates today's advanced image analysis technology, which is the perfect combination of metallographic microscope and intelligent analysis technology. DL/DJ/ASTM, etc.). The system has all Chinese interfaces, which are concise, clear and easy to operate. After simple training or referring to the instruction manual, you can operate it freely. And it provides a quick method for learning metallographic common sense and popularizing operations.
JX2016 metallographic image analysis software functions
Image editing software: more than ten functions such as image acquisition and image storage;
Image software: more than ten functions such as image enhancement, image overlay, etc.;
Image measurement software: dozens of measurement functions such as perimeter, area, and percentage content;
Output mode: data table output, histogram output, image print output.
Dedicated metallographic software
Grain size measurement and rating (grain boundary extraction, grain boundary reconstruction, single phase, dual phase, grain size measurement, rating);
Measurement and rating of non-metallic inclusions (including sulfides, oxides, silicates, etc.);
Pearlite and ferrite content measurement and rating; ductile iron graphite nodularity measurement and rating;
Decarburization layer, carburized layer measurement, surface coating thickness measurement;
Weld depth measurement;
Phase-area measurement of ferritic and austenitic stainless steels;
Analysis of primary silicon and eutectic silicon of high silicon aluminum alloy;
Titanium alloy material analysis...etc;
Contains metallographic atlases of nearly 600 commonly used metal materials for comparison, meeting the requirements of metallographic analysis and inspection of most units;
In view of the continuous increase of new materials and imported grade materials, materials and evaluation standards that have not been entered in the software can be customized and entered.
JX2016 metallographic image analysis software operation steps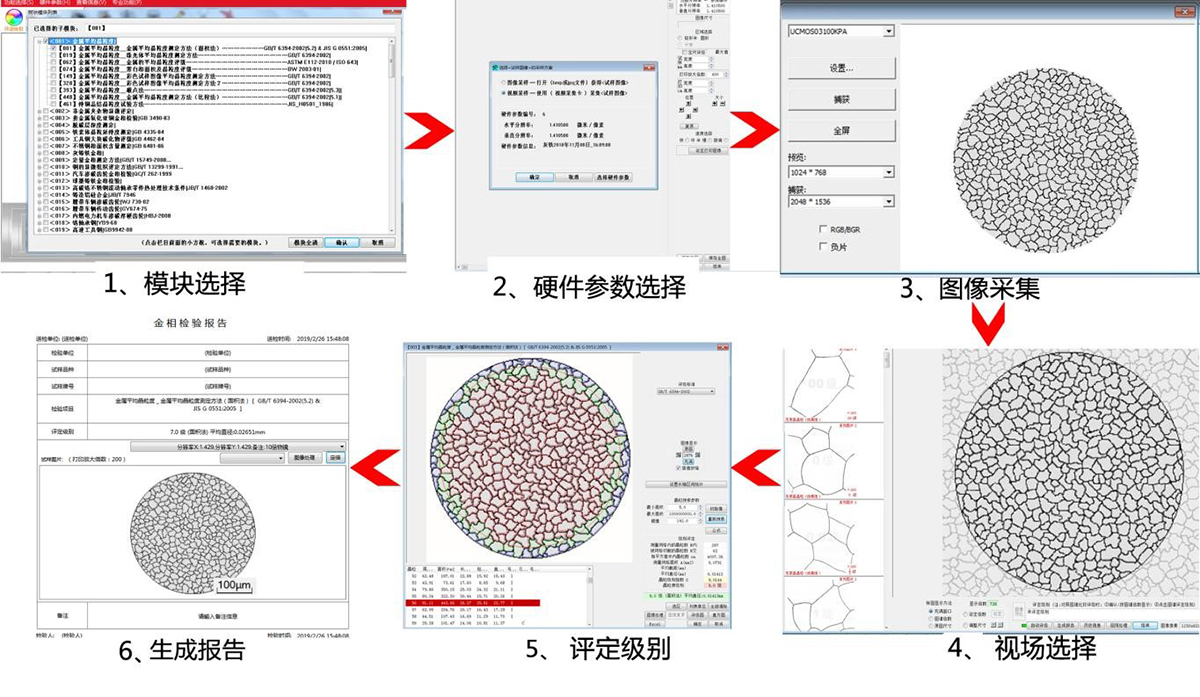 1. Module selection
2. Hardware parameter selection
3. Image Acquisition
4. Field of View Selection
5. Rating level
6. Generate reports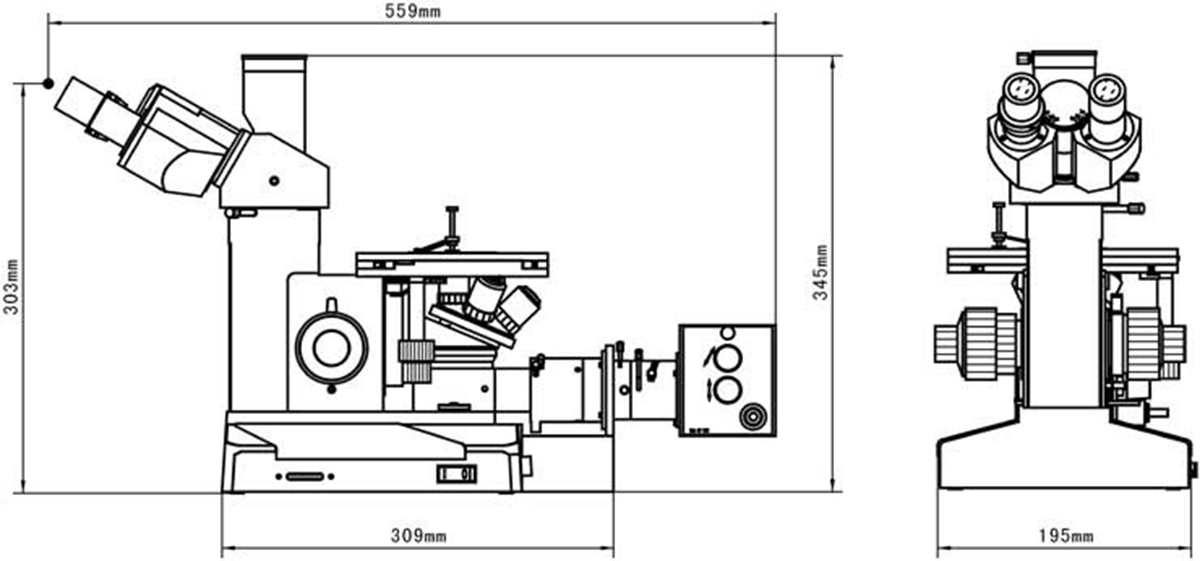 ---
---
Write your message here and send it to us