Equipped with UOP's UCIS universal infinity independent-achromatic optical system, chromatic aberrations and curvature of field are both ideally corrected over the field of view. And the UCIS objectives own higher NA's producing crisp, clear images with minimal flare.Benifit form UCIS infinity optics, UB100i series provide a flexible upgrade path to accommodate various accessories to meet your applications for observations of light field, phase contrast, dark field and polarization. And the UB100i series optics are perfect for both observations through the eyepiece as well as captureing images with a digital camera or a computer.
1. Equipped with large-field eyepiece and achromatic objective lens, the field of view is large and clear. 
2. wy-l135a, wy-l135c: coarse fretting coaxial focusing mechanism, with limit device, fretting cell value: 4 m.
3. wy-l135b, wy-l135d: coarse micro coaxial focusing mechanism, with limit locking device and coarse elastic adjustable, fretting cell value: 4 m.
4. 12V 20W halogen lighting, brightness adjustable.
Number

Specifications

1

UCIS Infinity Independent Achromatic Optical System

2

WF10x Plan Eyepieces, 18mm Field of View, High Eye Point up to 21mm

3

Seidentopf Binocular/Trinocular Viewing Head, Inclined 30º, Rotatable 360º

4

Light Distribution: Binocular 100% or Binocular/Trinocular 20%/80%

5

52-75mm Interpupillary Distance Settings

6

±5 Diopter Adjustment

7

Quadruple Nosepiece Inward Facing with Positive Click Stops

8

Infinity Achromatic 4x, 10x, 40x(S) and 100x (S/Oil) Objectives

9

Right Hand Controls, Low Position, Mechanical Stage, 142mm x 135mm,

Movement Range 76mm x 52mm

10

N.A. 1.25 Abbe Condenser With Iris Diaphragm, With Phase-Contrast Socket

11

Coaxial Coarse and Fine Focus Mechanism with Markings on Fine Focus Knobs.

Fine Focus Sensitivity 0.001mm

12

6v 20w Halogen Illumination, 110-240V Wide Voltage

13

Dust Cover, Clear Blue Filter, Power Cord, Immersion Oil.
---
---
Real photos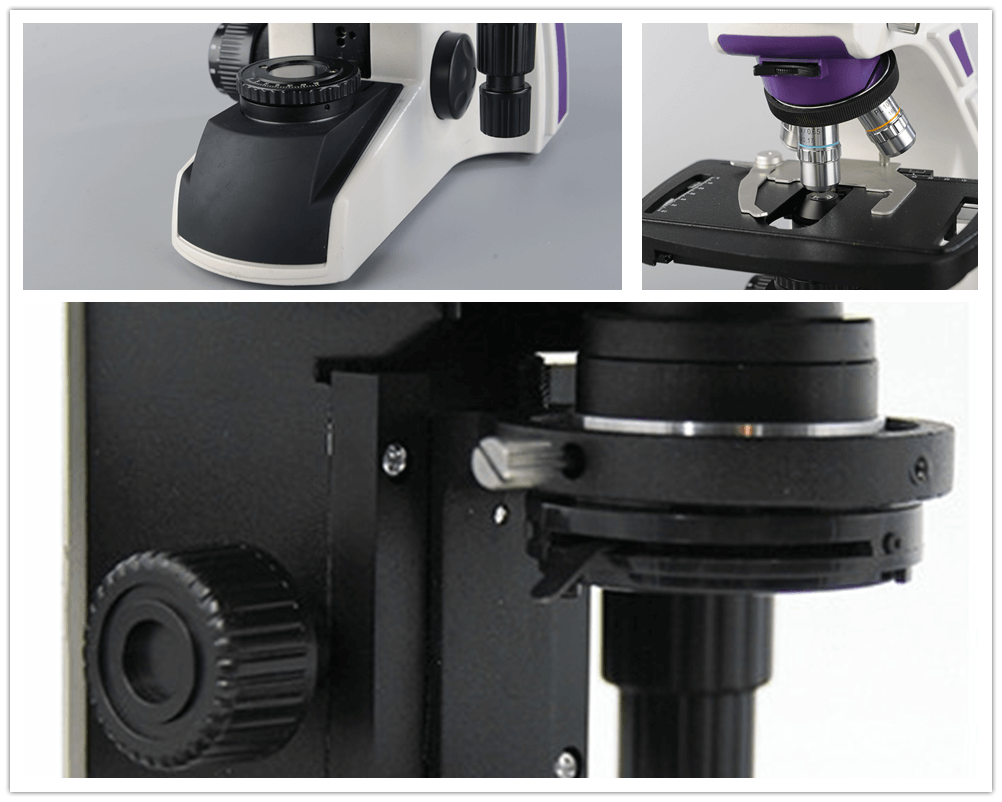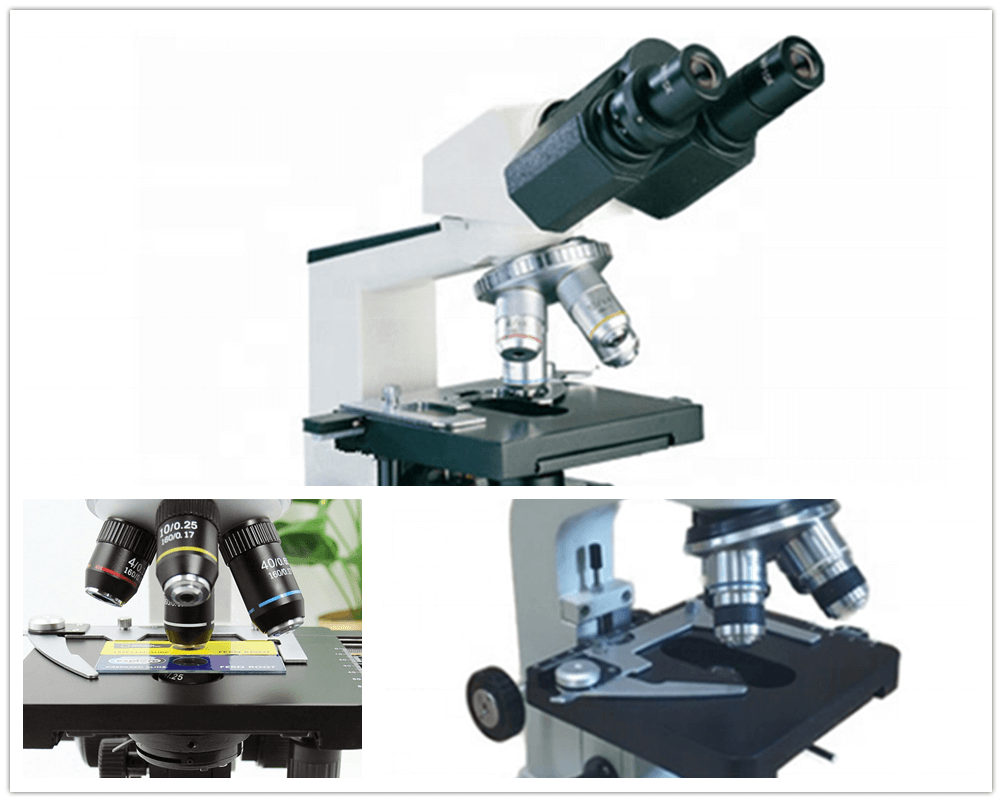 Write your message here and send it to us