YAW-1000/2000 can be used for compressive strength test of brick and stone, cement concrete and other materials. It fully meets the new standard of "Test Method for Mechanical Properties of Ordinary concrete" (GB/T50081--2002) and "Test Code for Highway Engineering Cement Concrete".
1. efficient hydraulic power packs
2. economic machine ideal for site use
3. designed to meet the need for a simple , economic and reliable means of testing concrete
4. the dimensions of the frame allow the testing of cylinders up to 320mm long*160mm diameter, and cubes 200mm, 150mm or 100mm square, 50mm/2 in.  square mortar cubes, 40*40*160mm mortar and any arbitrary size.
5. digital readout is a microprocessor controlled instrument which is fitted as standard to all digital machines in the range
6. calibrated accuracy and repeatability is better than 1% over the upper 90% of working range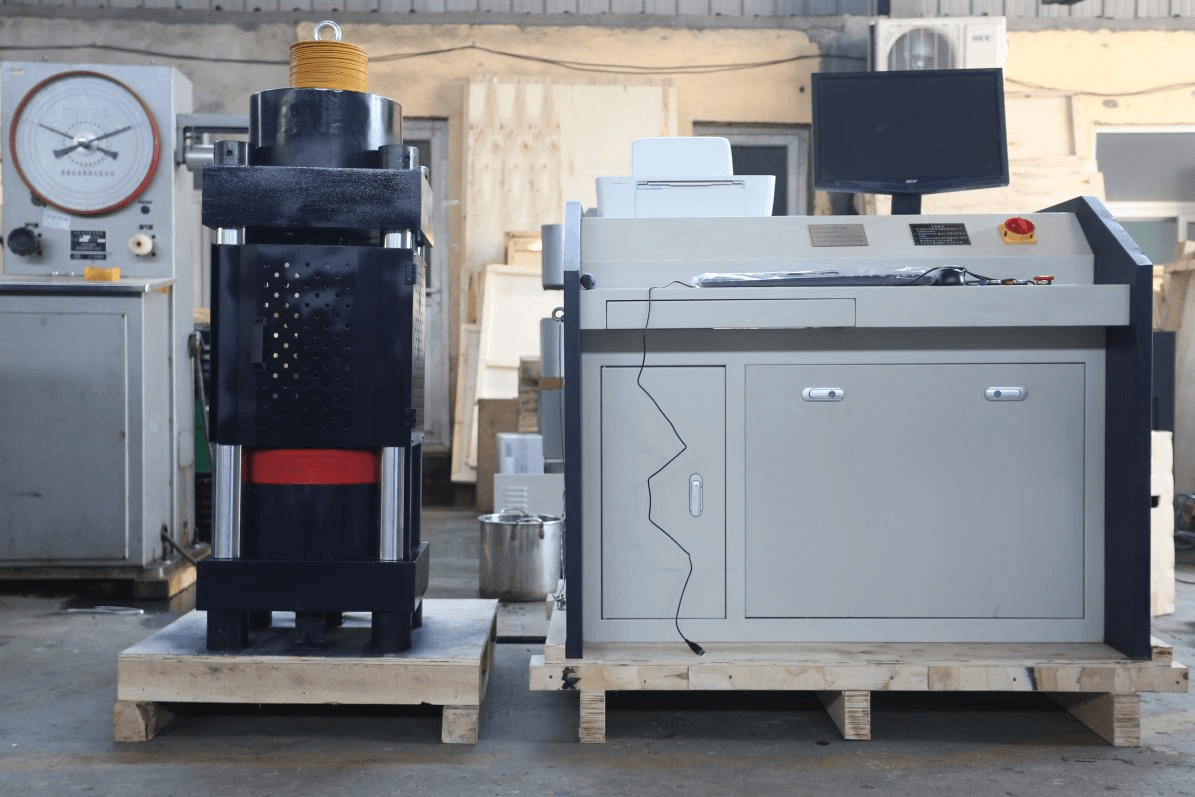 Maximum test force

1000KN

2000KN

Force accuracy

≤±0.5%

Compressed space

0-350mm

Pressure plate size

300mm*260mm

 Piston stroke

50mm

 Column spacing

340mm

 Loading rate

0.1~25KN/s

Overload protection

3% over full scale

 External dimensions of the host

700mm×600mm×1350mm

Oil source size

1300*900*1000mm

Motor power

0.75KW

Working voltage

380V/220V
---
---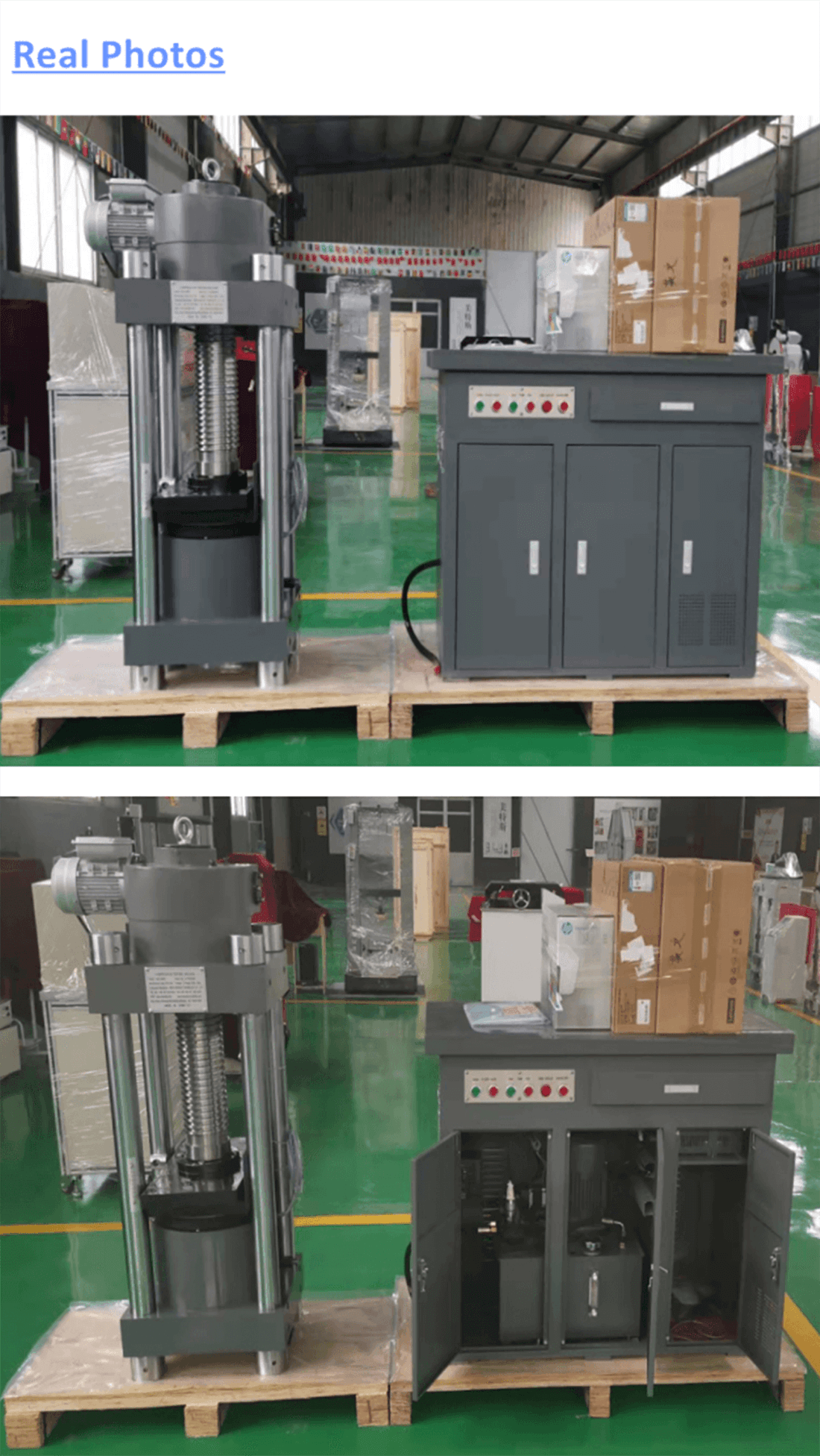 Write your message here and send it to us
Products categories