YAW-3000 computer control electro-hydraulic servo compression testing machine is mainly used for the compressive strength test of cement, concrete, high strength concrete samples and components and other building materials products. With appropriate fixtures and measuring devices, it can meet the splitting tensile test, bending test, static pressure elastic modulus test of concrete. It can automatically get the result parameters of the relevant standards.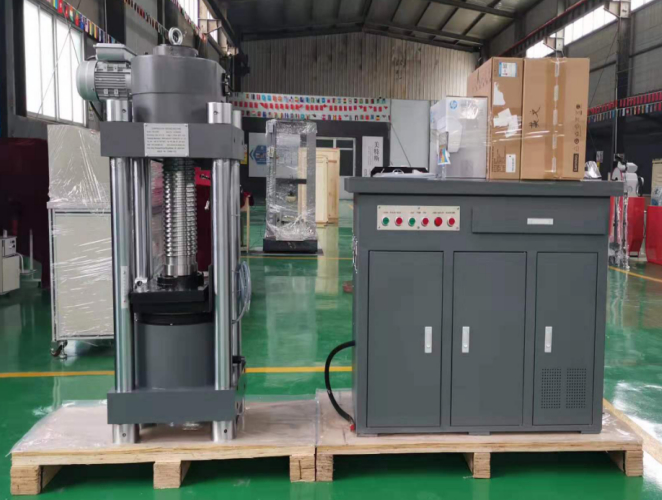 1. Load cell measuring: adopts high precision sensor, with advantages of good linear repeatability, strong shock resistance, stable and reliable, and long life.
2. Load mode: computer control automatic loading.
3. Multiple protection: dual protection of software and hardware. The piston stroke adopts over stroke electric shutdown protection. Automatic shutdown protection when the load exceeds 2 ~ 5% of the maximum load.
4. Space adjustment: the test space is adjusted by motor screw.
5. Test result: All kinds of test results can be obtained automatically according to user's requirements.
6. Test data: Access database is used to manage the testing machine software, which is convenient to query the test report.
7. Data interface: The database interface is reserved in the software, which is convenient for the laboratory to upload data and test data management.
8. Structure composition: composed of a load frame and an oil source control cabinet, reasonable layout and easy to install.
9. Control mode: adopts force closed-loop control. It can realize equal load rate loading or equal stress rate loading.
10. Safety protection: The design of the door type protective net ensures the safety of the test personnel, and no one will be hurt when the specimen bursts.
| | |
| --- | --- |
| Model No. | YAW-3000D |
| Maximum test force | 3000KN |
| Measuring range | 2%-100%F.S |
| Relative error of test force indication | ≤±1.0% |
| Afterburner speed range | 1-70KN/s |
| Loading speed | The setting can be adjusted arbitrarily within the allowable range |
| Upper plate size | Φ300mm |
| Lower plate size | Φ300mm |
| Maximum distance between upper and lower platens | 450mm |
| Constant pressure accuracy | ±1.0% |
| Piston stroke | 200mm |
| Total power | 2.2kW |
---
---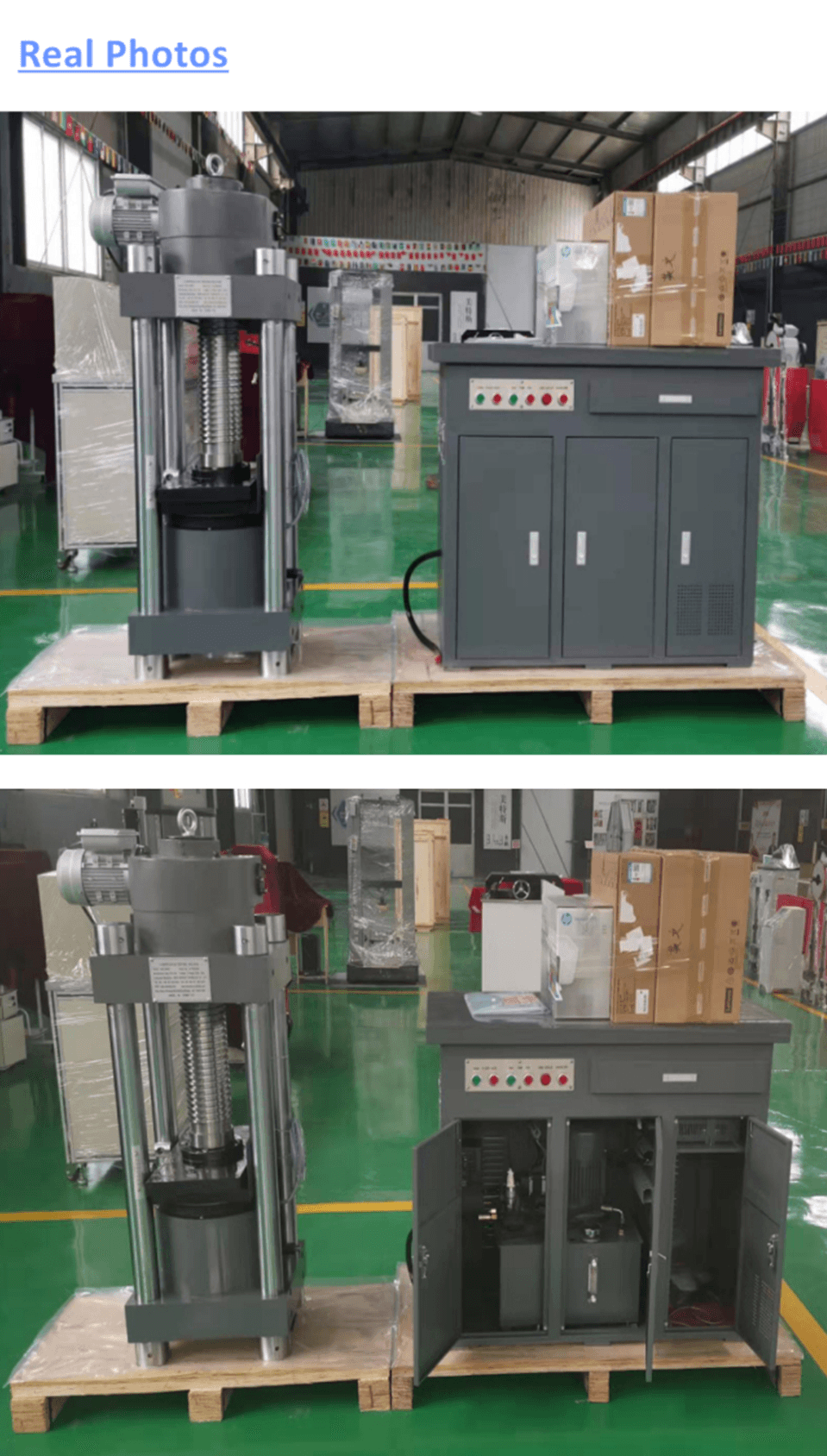 Write your message here and send it to us
Products categories