The GW-40F steel bar bending test machine is an equipment that has been improved with the old GW-40, GW-40A and GW-40B technology and added a reverse bending device, which is more suitable for bending test and plane reverse bending test of steel bars. Its main parameters meet the relevant regulations in the latest standards of GB/T1499.2-2018 "Steel for reinforced concrete Part 2: Hot-rolled ribbed steel bars" and YB/T5126-2003 "Test methods for bending and reverse bending of steel bars for reinforced concrete" . This equipment is an ideal equipment for steel mills and quality inspection units to inspect the bending performance and reverse bending performance of hot-rolled ribbed steel bars.
This steel bar bending tester has the advantages of compact structure, simple operation, large carrying capacity, stable operation, low noise, and the bending angle and setting angle are all intuitively displayed on the liquid crystal, and the maintenance is convenient.
| | | |
| --- | --- | --- |
| No. | Item | GW-40F |
| 1 | Maximum diameter of bending steel bar | φ40mm |
| 2 | Positive bending angle can be set | arbitrarily within 0-180° |
| 3 | Reverse bending angle can be set | arbitrarily within 0-180° |
| 4 | Working plate speed | ≤20°/s |
| 5 | Motor power | 1.5kW |
| 6 | Machine Size (mm) | 1100×900×1140  |
| 7 | Weight | 1200kg |
1. Brake motor
2. Cycloidal pinwheel reducer
3. Working plate
4. Compression device
5. Reverse bending fastening device
6. Rack
7. Workbench
8. Working shaft and elbow sleeve (standard HRB400 grade Φ6-Φ40 steel bar positive bending elbow set)
9. Electrical part
1. The feature of double limit switch, once the machine fails, it can play the role of second machine protection, immediately stop the machine from powering off. The ordinary steel bending machine in the market does not have this function.
2.The tailstock is made of cast-in-one QT500 material and the thickened version has a long service life. The fixing screws are fixed by 4*M16 bolts to make the tailstock strong and not easy to break. The adjusting screw nut uses T-threads and has a longer service life than ordinary threads. , Better than the tailstock of ordinary steel bar bending machines in the market.
3. With pneumatic push rod, it is convenient for customers to load and unload samples.
---
---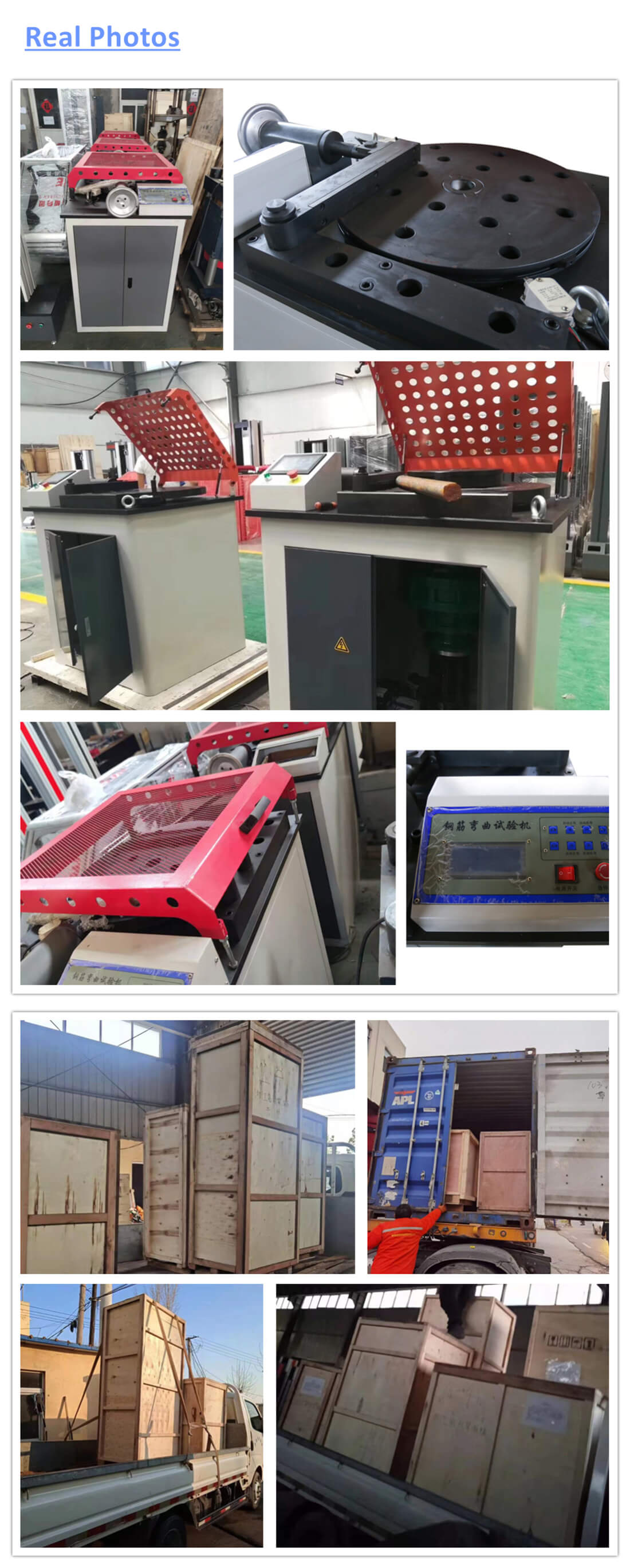 Write your message here and send it to us