WEW Universal Tensile Strength Testing Machine price is suitable for tension, compression, bending, shearing, peeling, tearing and other tests by adding different test fixture for metal and nonmetal materials. It is widely used in inspection department, engineering area, laboratories, universities and institutes for material properties research and quality control.
Excellent Quality, High precision, Cost-effective
High rigid frame structure and precise servo motor transmission parts supply that offer stable machine operation
Suitable for Plastic, Textile, Metal, Architecture industry.
The separate design of UTM and controller make maintenance a lot easier.
With EVOTest Software, can meet capable of tensile, compression, bending test and all kind of tests. 
According to the Standard
It meets the requirements of the national standard GB/T228.1-2010 "Metal Material Tensile Test Method at Room Temperature", GB/T7314-2005 "Metal Compression Test standards. It can meet the requirements of users and the standards provided.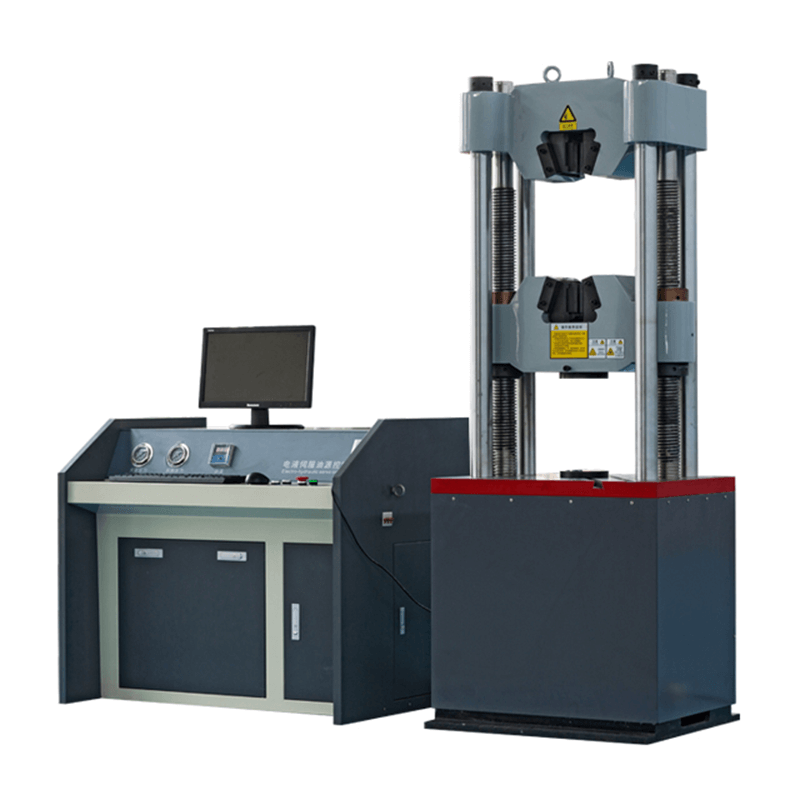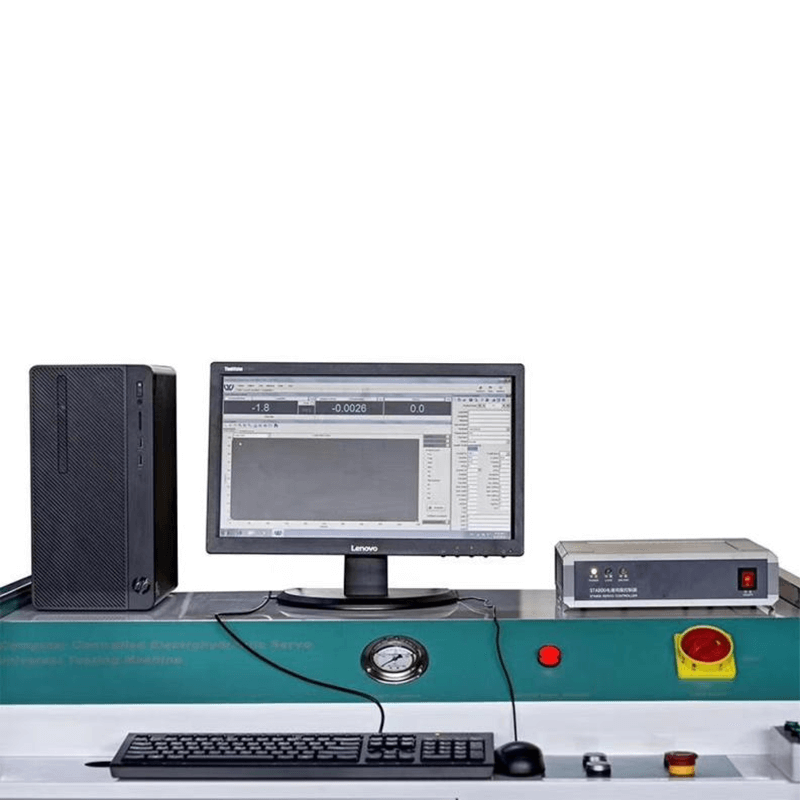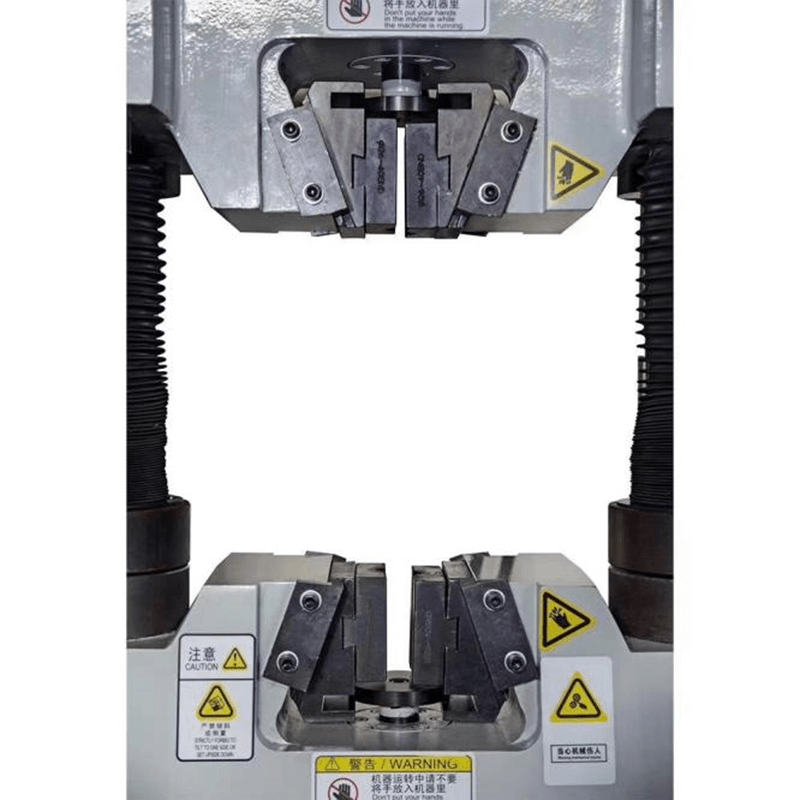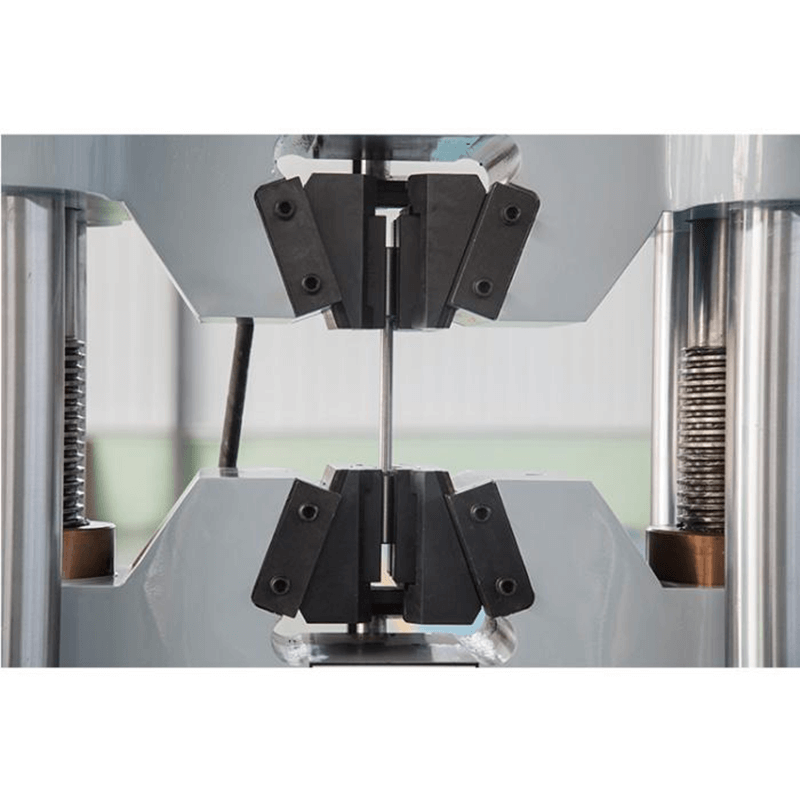 The lifting and lowering of the lower crossbeam adopts a motor driven by a reducer, a chain transmission mechanism, and a screw pair to realize the adjustment of the tension and compression space.
The hydraulic oil in the oil tank is driven by the motor to drive the high-pressure pump into the oil circuit, flows through the one-way valve, high-pressure oil filter, differential pressure valve group, and servo valve, and enters the oil cylinder. The computer sends a control signal to the servo valve to control the opening and direction of the servo valve, thereby controlling the flow into the cylinder, and realizing the control of constant velocity test force and constant velocity displacement.
Display Mode

Full Computer Control and Display

Model

WEW-300B

WEW-300D

WEW-600B

WEW-600D

Structure

2 Columns

4 Columns

2 Columns

4 Columns

2 Screws

2 Screws

2 Screws

2 Screws

Max.Load Force

300kn

300kn

600kn

600kn

Test Range

2%-100%FS

Displacement Resolution(mm)

0.01

Clamping Method

Manual clamping or Hydraulic clamping

Piston Stroke(Customizable)(mm)

150

150

Tensile Space(mm)

580

580

Compression Space(mm)

500

500

Round Specimen Clamping Range(mm)

Φ4-32

Φ6-40

Flat Specimen Clamping Range(mm)

0-30

0-40

Compression Plate(mm)

 Φ160
---
---

Write your message here and send it to us