WAW-L Series Universal Testing Machines is designed with single workspace. It can do tension, compression, bending and shearing tests. Force measurement is through load cell. With long travel actuator stroke, it is suitable to test standard specimens, long length specimens, and specimens with large elongation.
1. Single-space structure, all tests are done in the same space inside, driving the cylinder on the home;
2. Product has a wide testing range, from 300kN to 3000kN to meet different needs;
3. The mainframe is full rigid and gap-free structure. When the tensile specimen is broken, the testing machine has no impact on the ground. Meanwhile, the host has the advantages of high resistance to pull (pressure). The specimen can also be tested normally for different shafts.
4. The testing machine has high coaxial , while the test without any additional resistance force in the load cell above the test results more accurate;
5. Adopt optical encoder out of measurement displacement, high precision, impact resistance, high strength.
According to the Standard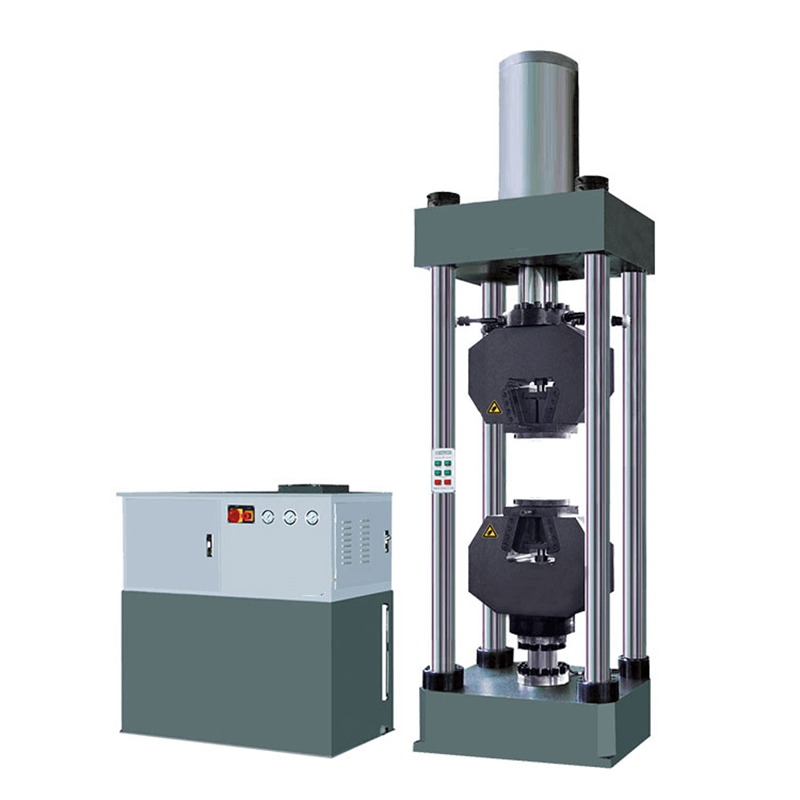 It meets the requirements of the national standard GB/T228.1-2010 "Metal Material Tensile Test Method at Room Temperature", GB/T7314-2005 "Metal Compression Test standards. It can meet the requirements of users and the standards provided.
| | |
| --- | --- |
| Model | WAW-500L |
| Max. load | 500KN |
| Load measuring range | 12-600KN |
| Accuracy | Class 1 / Class 0.5 |
| Displacement measuring resolution | 0.005mm |
| Stress control accuracy | ≤±1% |
| Stress rate range | 2N/m㎡S1-60N/m㎡S1 |
| Strain rate range | 0.00007/S-0.0067/S |
| Max tensile testing space(including piston stroke) | 600mm |
| Max piston stroke | 500mm |
| Distance between columns | 580*270mm |
| Main frame weight | 2700kg |
| Piston displacement speed | Rising speed: 200mm/min; Rapid down speed: 400mm/min |
| Round specimen clamping diameter | Φ13-Φ40mm |
| Flat specimen clamping thickness | 2-30mm |
| Clamping type | Hydraulic wedge clamping |
| Load measuring system | High precision load sensor and measuring control system, zeroing, and data collection, processing and output |
| Deformation measuring device | Extensometer |
| Safety protection device | Software protection and machine limit protection |
| Overload protection | 2%-5% |
---
Previous:
Best quality Cement Compression Testing Machine - YES-3000KN Motorized Digital Display Compression Testing Machine – Chengyu
---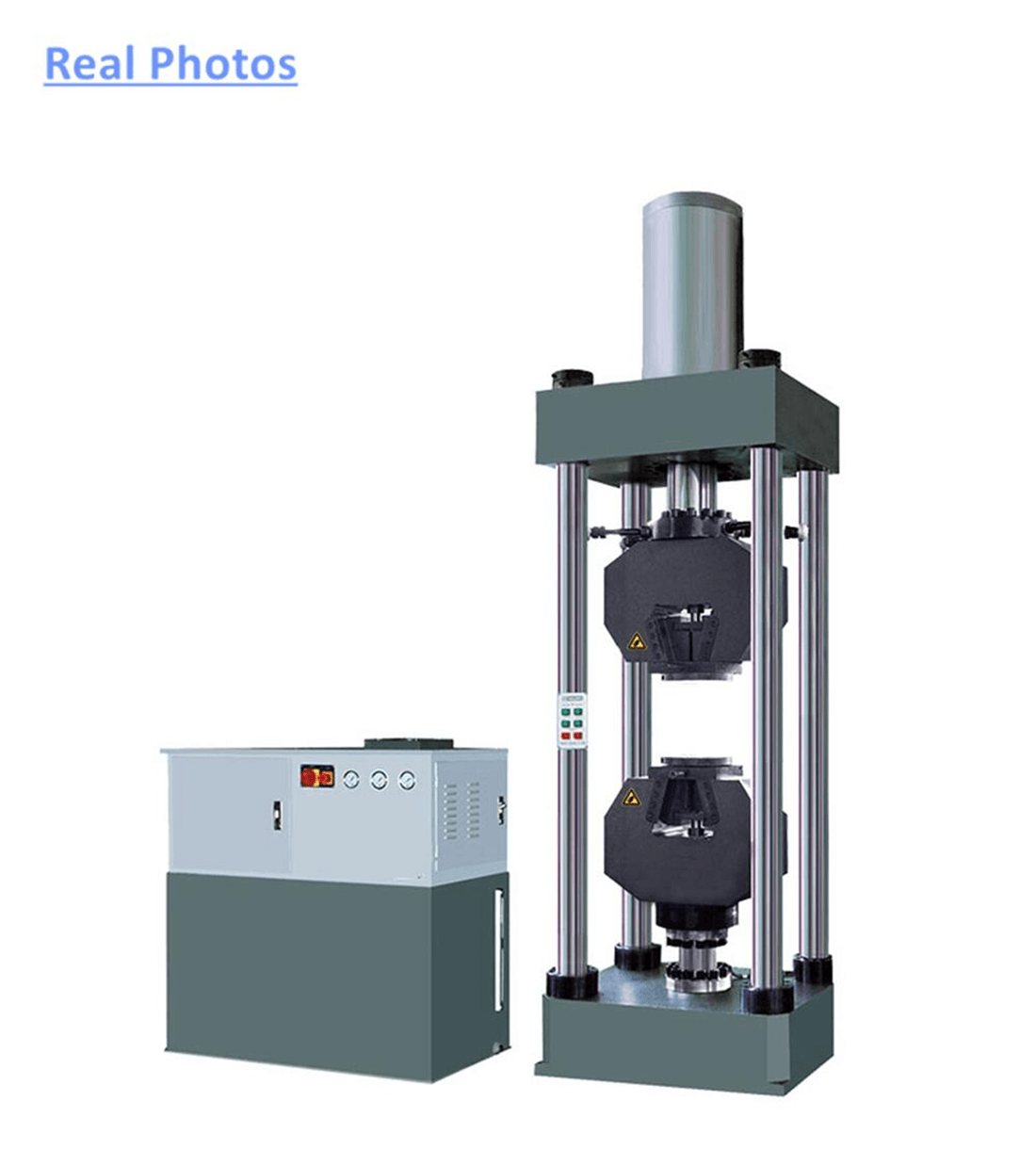 Write your message here and send it to us