Item:Philippine Customer
Application: Rebar, Steel Wire
CY-WAW-1000D type microcomputer-controlled electro-hydraulic servo universal testing machine adopts a cylinder-mounted host, which is mainly used for metal and non-metal tensile,compression and bending tests. It is suitable for metallurgy, construction, light industry, aviation, aerospace, materials, colleges and universities, research institutes and other fields. The test operation and data processing meet the requirements of GB228-2002 "Room temperature material metal tensile test method".
Description
Host
The main engine adopts an under-cylinder main engine, the tensile space is located above the main engine, and the compression and bending test space is located between the lower beam of the main engine and the workbench.
Transmission system
The lifting and lowering of the lower crossbeam adopts a motor driven by a reducer, a chain transmission mechanism, and a screw pair to realize the adjustment of the tension and compression space.
Hydraulic system
The hydraulic oil in the oil tank is driven by the motor to drive the high-pressure pump into the oil circuit, flows through the one-way valve, high-pressure oil filter, differential pressure valve group, and servo valve, and enters the oil cylinder. The computer sends a control signal to the servo valve to control the opening and direction of the servo valve, thereby controlling the flow into the cylinder, and realizing the control of constant velocity test force and constant velocity displacement.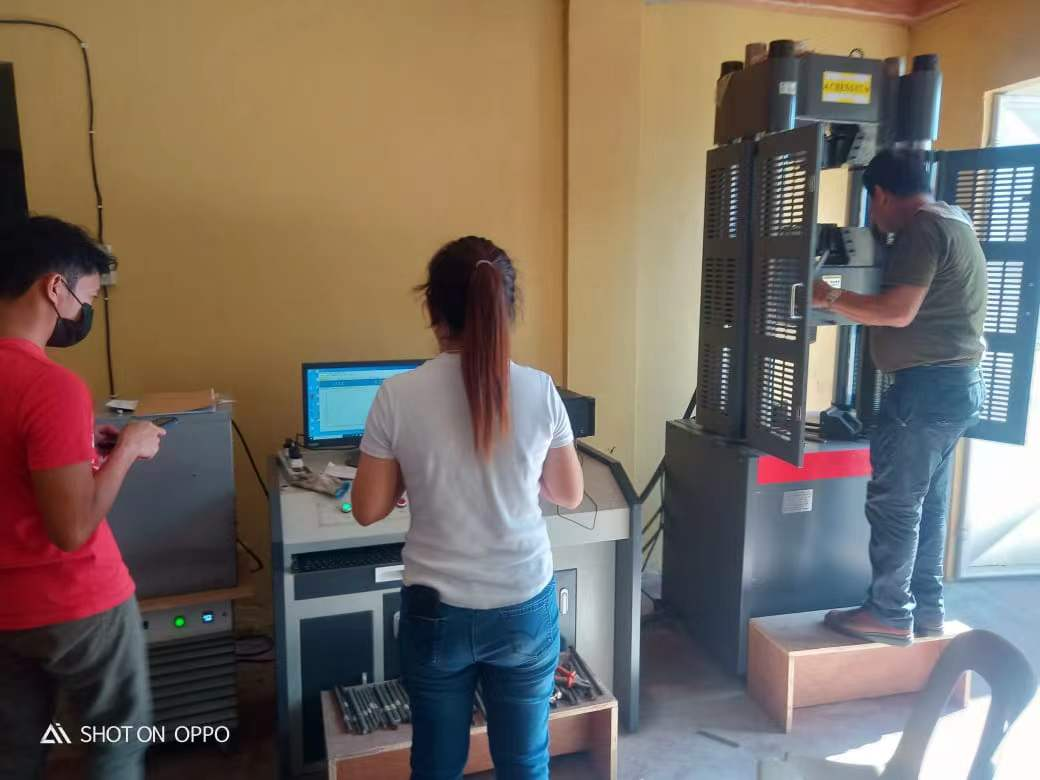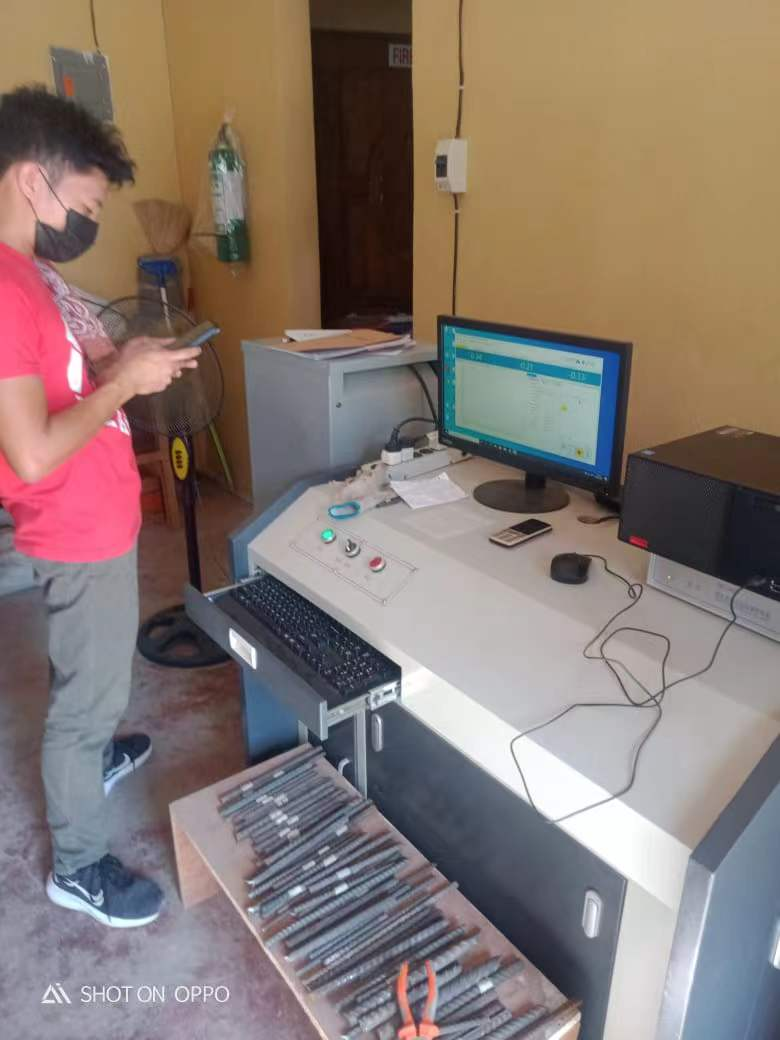 Control system Function introduction:
1.Support for tensile, compression, shear, bending and other tests;
2.Support open editing test, editing standard and editing procedure, and support export and import test, standard and procedure;  
3.Support customization of test parameters;
4.Adopt open EXCEL report form, support user-defined report format;
5.It is flexible and convenient to query and print test results, support printing multiple samples, custom sorting and printing items;
6.The program comes with powerful test analysis functions;  
7.The program supports hierarchical management of two levels (administrator, tester) user management authority;
Software:
The main interface integrates multiple functions. The main program interface includes: system menu area, tool bar area, value display panel, speed display panel, test parameter area, test process area, multi-graph curve area, result processing area, and test information area .
Curve drawing: The software system provides abundant test curve display. Such as force- displacement curve, force-deformation curve, stress-displacement curve, stress-deformation curve, force-time curve, deformation-time curve.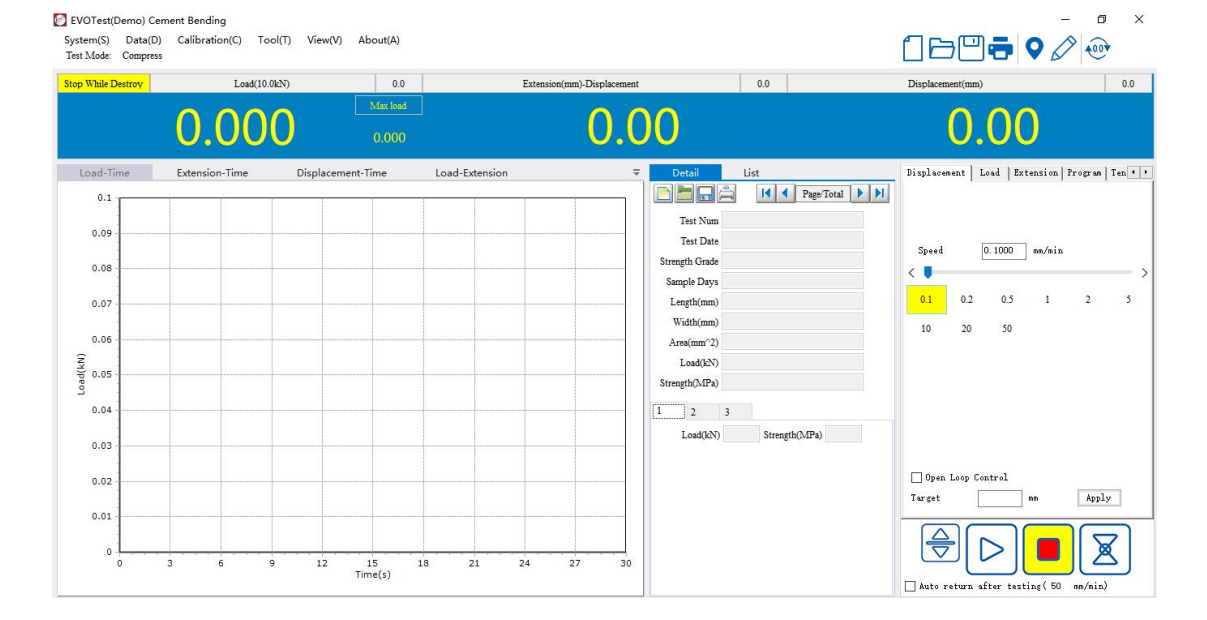 ---
Post time: Dec-22-2021